Northside Christian Fellowship is a non-denominational, evangelical church. While we did not originate from a particular denomination, do not belong to a conference or denomination, and do not adhere to any one denomination's doctrinal statement, covenant, or constitution, we pursue and welcome working together with other bodies of Christians. Seeking the unity of the Spirit, in the bond of peace, we have fellowship and association with many groups of Christians and Christian pursuits. We welcome opportunities for expressing our unity with the worldwide Body of Christ and working together for His kingdom.
The word "evangelical" is sometimes hard to define today. Webster's Dictionary defines an evangelical as one "emphasizing salvation by faith in the atoning death of Jesus Christ through personal conversion, the authority of Scripture, and the importance of preaching with minimal ritual." At Northside we stand in this evangelical tradition. As a brief summary, we believe in the
Inspiration and Authority of the Scriptures
Existence of God
Virgin Birth
Deity of Christ
Blood Atonement
Resurrection of Christ
Justification by Faith Alone
Resurrection and Judgment of All Humans.
A more comprehensive doctrinal statement can be found here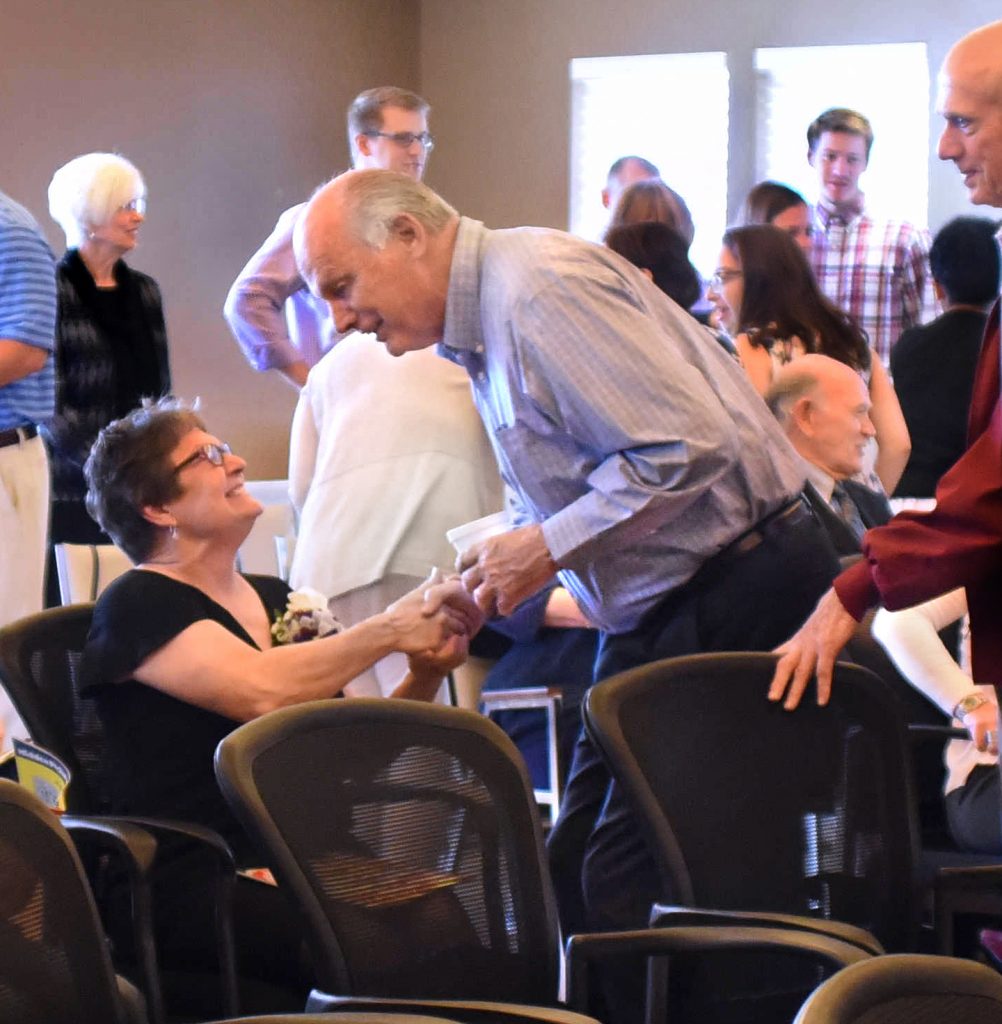 Eldership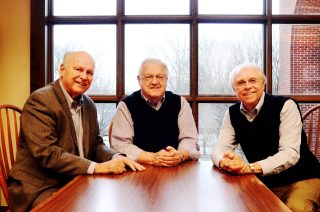 Harry Kennerk, Larry Summers, Tom Streeter
Harry Kennerk
Harry Kennerk was born in Fort Wayne, Indiana, in 1943, and is the second of eight children. He attended Bellarmine College in Louisville, Kentucky, and earned a BA in history. Harry was employed by the Xerox corporation for several years and then pursued a lifelong career in the real estate/brokerage business. In 1973 he became active in the Indianapolis Christian Businessmen's Committee and committed his life to Jesus Christ. He became interested in men's discipleship, became active in a local church, community affairs, and serves on various boards. Harry and Linda, his wife of 51 years, have raised six children all of whom are followers of Christ. They also enjoy life with 12 grandchildren.
Larry Summers
Larry Summers was born and raised on a farm south of Lafayette, Indiana. Upon graduation from high school in 1955, he made a confession of faith in Jesus Christ, and four months later met Judy, his wife to be. They were married in January of 1959. Both attended Indiana University, and following graduation Larry taught at West Point, a middle school south of Lafayette. In 1965 they moved to Brownsburg, Indiana, in order for Larry to attend Indiana School of Law, Indianapolis. The demands of family and the opportunity to enter the banking business in 1966 was followed by the opportunity to enter the real estate business and insurance business in 1971. By then Larry and Judy had four children, two boys and two girls. By 1976 Larry came to understand what it meant for Christ to be Lord of his life and committed himself to follow Jesus in a new way. In 1981 he became president of a community bank in Plainfield, Indiana, and in 1993 left the banking business to spend almost all of his time serving as a board
member for a number of ministries, including the Crisis Pregnancy Centers of Indianapolis, Indiana Family Institute, Indiana Biblical Counseling Center, and Ministry of Life. Larry and Judy have ten grandchildren and live in Zionsville, Indiana.
Tom Streeter
Tom Streeter was born in Wichita, Kansas, and grew up in Topeka. At age ten he began attending Seward Avenue Baptist Church along with his parents and it was at that time he accepted Jesus Christ as his savior. Two years later he and his father were baptized together on the same Sunday evening. The following years were extremely formative as he grew along with his parents and friends in a solid Bible-teaching church. Upon graduation from high school Tom entered Moody Bible Institute, Chicago, where he graduated in 1963, with post-graduate studies at Washburn University in Topeka, and Wheaton College, Wheaton, Illinois. It was during his years at Moody that he met Judy and they dated for three years and were married in 1964. Tom was ordained to the Christian ministry in 1964 and together he and Judy began a life-long ministry in the local church. They began married life in Florida, later moving to Illinois and then
to Indiana. They have been involved either directly or indirectly in planting churches in Illinois, Wisconsin, and Indiana. Tom and Judy enjoy time with the families of their two grown and married children, which include four grandchildren.